The 2023 Australian Morris Ale will be held in Fremantle from 22nd to the 24th of September with an extension tour to the Swan Valley on the 25th. Seventy people have registered for the Ale with Thirty seven coming from the Eastern States and also New Zealand. Visitors and some locals are staying at the iconic YHA located in the World Heritage listed Fremantle Prison. Some of the events are strictly for those who have registered but the general public can see the dancing near Walyalup Koort from 2 to 3:45 PM on the Saturday, near Cicerello's from 11:30 AM to 12:30 PM on the Sunday and at Bathers Beach Reserve from 2 to 3:30 PM on the Sunday. Click on the link below to see the Itinerary.
We are grateful to the other Perth Morris sides and individuals who have donated in order to keep the costs down. In addition the City of Fremantle has waived Venue Hire fees for Walyalup Koort and Bathers Beach Reserve.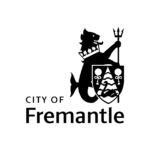 In other news Marlee Morris are dancing at Balingup again. Photos from previous time can be seem here – Photos.
We have also been keeping up regular Market appearances and danced for the Australia Britain Society at the end of July.